Budget Boutique Hotel in Peckham London with a lick of Africa cool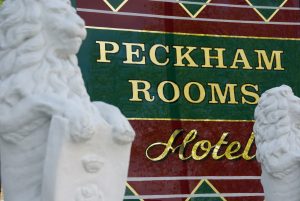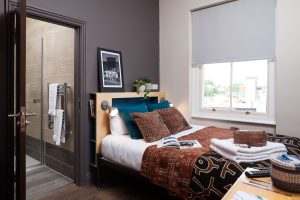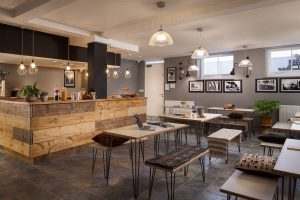 We  are glad to announce we will be re-opening on the 31.08.20 with an enhanced and rigorous cleaning/sanitising schedule to ensure the added safety of our Guests and Team.
Guests can expect to a have clean, safe environment during their stay, with the confidence to know every possible measure has been taken with their safety in mind, while still retaining our unique character.
Peckham rooms hotel is an affordable independent boutique hotel in vibrant Peckham
London, offering 22 rooms with free wifi,complimentary monmouth coffee &
pastries, inspired by the Anglo Africana hues of our bustling South London locale.
An outpost of urban cool in the heart of Peckham, South London, we are located
5 mins walk from the vibrant high street, 5-10 mins walk from Queens Road station
and Peckham Rye station, with excellent bus and rail transport links into central London.
We offer simple, elegant, affordable rooms with a lick of Africa cool inspired by the
vibrant multiculturalism of our very special neighbourhood.
Our location is second to none, on our doorstep you will find fantastic bars, restaurants, and street markets , reflecting true London life and its great tradition of multiculturalism.
Being family and local to the area , you will be sure to get the best advice on where and what to do in an around Peckham as well as central london.
A short walk away are the overground and rail stations of Queens road and Peckham rye,where there is also a proficient network of buses on our doorstep. London Bridge, Victoria, Blackfriars,East London and Shoreditch are all within 20-25 mins by rail.
Buses will take you to the heart of London from directly outside our hotel in Peckham in only 40 mins while
Stanstead, Gatwick or Heathrow airports are easily accessible within 45 mins by rail.
Check in : 2.00pm daily, Check out : 11.00am daily, 24 hr Reception
Be sure to book online with us to guarantee the best available rates.book now
Standard Terms and Conditions
Strictly Non Smoking throughout
We only accept online bookings made directly by cardholders staying at the hotel and as such all credit/debit cards used online to pre-pay  bookings would need to be presented upon check-in by the cardholder staying at the hotel unless otherwise pre-arranged with management.
Anyone booking online on behalf of guests would need strict authorization from management beforehand for the booking to be valid.
Any online booking contravening the above guidelines could have their booking invalidated.
We operate strict anti -fraud policy and will report any abuses to the relevant authorities.
If in doubt please call 0207 732 6444 for further clarification.
Why stay with us?
Well, we're cheap
Free parking
Communal kitchen
Free Tea & Coffee
Insider London advice
This is the real London
Our own vegetable allotment
Our unique South London gift shop